> Top >> Program (this page)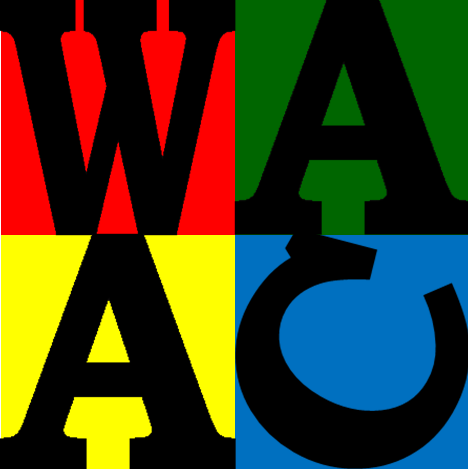 WAAC 2014
July 13-15, 2014
Program (tentative)
---
Each talk should be 25 mins long, including Q/A and discussion.
The problem below is tentative and may be changed by any reason.
Day 1: 13th July
12:00 - 13:25
Registration
13:25 - 13:30
Opening
Session I
13:30 - 13:55
On Self-Adjusting Optimal Binary Search Trees
Tadahiro Matsukawa, Yukiko Yamauchi, Shuji Kijima and Masafumi Yamashita
13:55 - 14:20
The Independent Feedback Vertex Set Problem
Yuma Tamura, Takehiro Ito and Xiao Zhou
14:20 - 14:45
Track Layout of Graph Subdivisions
Miki Miyauchi
14:45 - 15:00
Coffee break
Session II
15:00 - 15:25
Assignment of edge lengths in an approximate tree metric
Takumi Yone, Yukiko Yamauchi, Shuji Kijima and Masafumi Yamashita
15:25 - 15:50
The Convex Configurations of "Sei Shonagon Chie no Ita" and Other Dissection Puzzles
Eli Fox-Epstein and Ryuhei Uehara
15:50 - 16:15
Computing the Geodesic Centers of a Polygonal Domain
Sang Won Bae, Matias Korman and Yoshio Okamoto
16:15 - 16:30
Coffee break
Invited Talk
16:30 - 17:30
How do you justify (your) existence
Speaker: Takeshi Tokuyama, Tohoku University
18:30 - 21:30
Banquet at Gaburi
15 min walk from the conference site. Gaburi is a traditional Japabese bar, where you can enjoy Okinawa local food!
---
Day 2: 14th July
Session III
9:00 - 9:25
Exact Algorithms for B-BANDWIDTH Problem with Restricted B
Hiroshi Yukumoto, Toshiki Saitoh, Kazuaki Yamaguchi and Sumio Masuda
9:25 - 9:50
$\gamma_k(G) \le \lfloor \frac{n}{2k+1} \rfloor$ for maximal outerplanar graphs satisfying $n \bmod (2k+1) \le 4$
Liang Zhao, Jia Li and Dorothea Wagner
9:50 - 10:15
Parameterized Edge Hamiltonicity
Michael Lampis, Kazuhisa Makino, Valia Mitsou and Yushi Uno
10:15 - 10:30
Coffee break
Session IV
10:30 - 10:55
OBDD Representation of Intersection Graphs
Asahi Takaoka, Satoshi Tayu and Shuichi Ueno
10:55 - 11:20
An Efficient Depth-First Search Algorithm Based on SAT Solving Techniques for Hypergraph Dualization
Takanori Hayashi, Takuya Akiba and Yoichi Iwata
11:20 - 11:45
A Satisfiability Algorithm for Some Class of Dense Depth Two Threshold Circuits
Kazuyuki Amano and Atsushi Saito
12:00 - 18:00
Excursion to Okinawa Churaumi Aquarium
---
Day 3: 15th July
Session V
9:25 - 9:50
Efficient Accessing and Searching in a Sequence of Numbers
Jungjoo Seo, Myoungji Han and Kunsoo Park
9:50 - 10:15
Compressed bit vectors based on variable-to-fixed encodings
Seungbum Jo, Stelios Joannou, Daisuke Okanohara, Rajeev Raman and Srinivasa Rao Satti
10:15 - 10:30
Coffee break
Session VI
10:30 - 10:55
An Improved Bitmap Index Compression Scheme
Sangchul Kim, Junhee Lee, Bongki Moon and Srinivasa Rao Satti
10:55 - 11:20
Estimation of Non-linear Function of the Frequency in A Pairwise Data Stream
Heejae Yim, Yukiko Yamauchi, Shuji Kijima and Masafumi Yamashita
11:20 - 11:45
Algorithms and Computation of Complex Functions in Martin-Löf's Type Theory
Gohar Marikyan
11:45 - 12:00
Closing
END of WAAC2014
---
Eli Fox-Epstein and Ryuhei Uehara
The Convex Configurations of "Sei Shonagon Chie no Ita" and Other Dissection Puzzles
Miki Miyauchi
Track Layout of Graph Subdivisions
Heejae Yim, Yukiko Yamauchi, Shuji Kijima and Masafumi Yamashita
Estimation of Non-linear Function of the Frequency in A Pairwise Data Stream
Sang Won Bae, Matias Korman and Yoshio Okamoto
Computing the Geodesic Centers of a Polygonal Domain
Takumi Yone, Yukiko Yamauchi, Shuji Kijima and Masafumi Yamashita
Assignment of edge lengths in an approximate tree metric
Kazuyuki Amano and Atsushi Saito
A Satisfiability Algorithm for Some Class of Dense Depth Two Threshold Circuits
Yuma Tamura, Takehiro Ito and Xiao Zhou
The Independent Feedback Vertex Set Problem
Takanori Hayashi, Takuya Akiba and Yoichi Iwata
An Efficient Depth-First Search Algorithm Based on SAT Solving Techniques for Hypergraph Dualization
Sangchul Kim, Junhee Lee, Bongki Moon and Srinivasa Rao Satti
An Improved Bitmap Index Compression Scheme
Seungbum Jo, Stelios Joannou, Daisuke Okanohara, Rajeev Raman and Srinivasa Rao Satti
Compressed bit vectors based on variable-to-fixed encodings
Liang Zhao, Jia Li and Dorothea Wagner
$\gamma_k(G) \le \lfloor \frac{n}{2k+1} \rfloor$ for maximal outerplanar graphs satisfying $n \bmod (2k+1) \le 4$
Tadahiro Matsukawa, Yukiko Yamauchi, Shuji Kijima and Masafumi Yamashita
On Self-Adjusting Optimal Binary Search Trees
Jungjoo Seo, Myoungji Han and Kunsoo Park
Efficient Accessing and Searching in a Sequence of Numbers
Michael Lampis, Kazuhisa Makino, Valia Mitsou and Yushi Uno
Parameterized Edge Hamiltonicity
Gohar Marikyan
Algorithms and Computation of Complex Functions in Martin-Löf's Type Theory
Hiroshi Yukumoto, Toshiki Saitoh, Kazuaki Yamaguchi and Sumio Masuda
Exact Algorithms for B-BANDWIDTH Problem with Restricted B
Asahi Takaoka, Satoshi Tayu and Shuichi Ueno
OBDD Representation of Intersection Graphs
---