> Top (this page)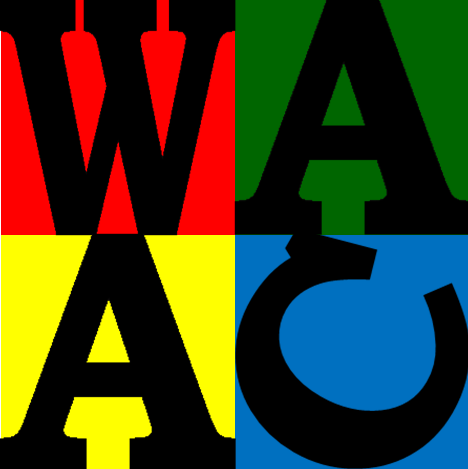 WAAC 2016
August 30-31, 2016
The 19th Japan-Korea Joint Workshop on
Algorithms and Computation
---
August 30-31, 2016
Hakodate, Japan
---
Announcements
(July 25) Program is posted.
(July 20) The registration page is open. Early registration is strongly recommended (due by August 3).
(July 20) Final version deadline is extended to August 3.
(July 20) Map is added.
(June 26) The submission deadline is extended to July 1.
(March 29) WAAC 2016 Webpage opens.
---
Objectives
The aim of this workshop is to provide a forum for researchers working on algorithms and the theory of computation, to promote the exchange of recent results, to foster new collaborations among researchers. Historically, the workshop has been established for the purpose of collaboration of researchers of Korea and Japan; however, participation from any country is welcome.
The workshop is organized by the Special Interest Group on Theoretical Computer Science (SIGTCS) of the Korean Institute of Information Scientists and Engineers (KIISE) and the Special Interest Group on Algorithms (SIGAL) of the Information Processing Society of Japan.
---
Topics
Automata, languages and computability
Algorithms (combinatorial/graph/geometric/randomized)
VLSI and parallel algorithms
Networks and distributed algorithms
Learning theory and data mining
Number theory and cryptography
Graph drawing and visualization
Computational logic
Combinatorics and optimization
---
Important Dates
| | |
| --- | --- |
| Paper submission deadline: | June 26, 2016 --> Extended to July 1, 2016 |
| Notification of acceptance: | July 11, 2016 |
| Final version submission: | July 22, 2016 --> Extended to August 3, 2016 |
| Conference: | August 30-31, 2016 |
---
Workshop Site
Hakodate Citizen Hall
32-1 Yunokawa-Cho-1, Hakodate, Japan

Access

The nearest airport is Hakodate Airport. Hakodate is the third biggest city in Hokkaido Island of Japan.
From Hakodate airport, a shuttle bus is running. Please take one bound for "Hakodate Station" or "Shin-Hakodate-Hokuto Station" (not for "Ferry Terminal") and the first stop "Yunokawa-Onsen" is the nearest bus stop to the the workshop site.
From city center, you can reach the workshop site by a city tram. Please take Line 2 (Red) or Line 5 (Blue) and get off at "DY3: Hakodate-Arena-Mae (Shimin-Kaikan-Mae)".
Map

---
Accommodation
Each participant is expected to book a room by oneself. Please notice that the dates for the workshop lie in the high season in Hokkaido. So, early reservation is recommended.
---
Invited Speaker
Heejin Park (Hanyang University)
---
Program Committee
Takashi Horiyama, co-chair (Saitama University)
Jun Kawahara (Nara Institute of Science and Technology)
Akitoshi Kawamura (University of Tokyo)
Sung-Ryul Kim, co-chair (Konkuk University)
Inbok Lee (Korea Aerospace University)
Mun-Kyu Lee (Inha University)
Yoshio Okamoto (University of Electro-Communications)
Heejin Park (Hanyang University)
Organizing Committee
Takashi Horiyama (Saitama University)
Jun Kawahara (Nara Institute of Science and Technology)
Akitoshi Kawamura, chair (University of Tokyo)
Yoshio Okamoto (University of Electro-Communications)
---
Contact
waac2016@easychair.org
---
Previous WAACs
WAAC 2015: August 21-22, 2015, Songdo Convensia, Incheon, Korea
WAAC 2014: July 13-15, 2014, Okinawa Convention Center, Ginowan, Japan
WAAC 2013: July 12-13, 2013, Kyonggi University, Suwon, Korea
WAAC 2012: July 10-11, 2012, National Institute of Informatics, Tokyo, Japan
WAAC 2011: July 8-9, 2011, Hanwha Resort, Busan, Korea
WAAC 2010: July 23-24, 2010, Kanazawa Culture Hall, Kanazawa, Ishikawa, Japan
WAAC 2009: July 4-5, 2009, Kookmin University, Seoul, Korea
WAAC 2008: July 19-20, 2008, Fukuoka, Japan
WAAC 2007: August 9-10, 2007, at Chonnam National University, Gwangju, Korea
WAAC 2006: July 4-5, 2006, at Hokkaido University, Sapporo, Japan
WAAC 2005: August 12-13, 2005, at Ewha Womans University, Seoul, Korea
WAAC 2003: July 3-4, 2003, at Sendai City Information & Industry Plaza, Sendai, Japan
WAAC 2001: June 28-29, 2001, at Pusan National University, Pusan, Korea
WAAC 2000: July 21-22, 2000, at University of Tokyo, Tokyo, Japan
WAAC 1999: July 19-20, 1999, at Seoul National University, Seoul, Korea
WAAC 1997: July 25-26, 1997, at Kyushu University, Fukuoka, Japan
WAAC 1996: August 23-24, 1996, at KAIST, Taejon, Korea
WAAC 1995: July 20-21, 1995, at Osaka Electro-Communication University, Japan
---